Engagement Officer
Engagement Officer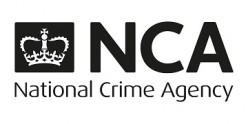 Reference: Police Life
Date Posted: 5 Mar 2022
Salary: £36,742/ £40,166
Position Type: Full time
Location: UK
Details:
UK Financial Intelligence Unit
NCA Grade 4
£36,742/ £40,166
About us
At the National Crime Agency (NCA), our mission is to lead the UK's fight to cut serious and organised crime. The UK Financial Intelligence unit (UKFIU) sits at the heart of that mission, working nationally and globally to tackle illicit finance, fight money laundering, and prevent terrorist financing. Our work protects vulnerable individuals, spanning all types of threat and touching all aspects of UK life. Our teams are dedicated to the work they do and motivated to improve the lives of the people most affected by crime. And we are dedicated to them. With a culture rooted in support, empowerment, and development, we have a glowing track record for growing careers.
About the role
As an Engagement Officer, you'll be responsible for supporting, educating, and leading communication to both reporters, such as banks and other professionals, and law enforcement agencies. You'll create and distribute communications from the UKFIU and present at externally hosted events, working with colleagues across all levels of the NCA to support law enforcement and improve the quality of Suspicious Activity Reports (SARs). Using a mix of physical visits and virtual presentations, you'll use a data driven approach to address SAR issues and share best practice. You'll work with sensitivity, managing the security and accuracy of intelligence, maintaining confidentiality and upholding duty of care obligations. You'll act as a point of contact for all SAR related questions and issues, managing internal and external stakeholder relationships and helping to instil a culture of learning and development across the NCA.
About you
There is no such thing as a typical UKFIU Officer – we are actively looking to recruit people from all walks of life. A background in law enforcement isn't necessary, but you'll need to demonstrate an ability to work well in a team environment, and to manage a quality service. Excellent verbal and written communication skills, alongside experience developing effective relationships, negotiating, and embedding best practice with stakeholders are key skills you'll need to bring to the role. A good understanding of the illicit finance landscape, including of relevant legislation, and previous experience of managing competing and conflicting demands are also desirable. Most importantly you'll be a team player, and a person passionate about improving the lives of the most vulnerable in our society.