2018 National Knockout draw
2018 National Knockout draw
Monday, 29 January, 2018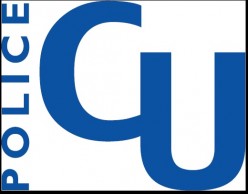 The Draw for the 2018 National Knockout took place on Friday 19th January during the PSUK Cricket AGM (attached below)
The 2018 Cricket Knockout Cup Draw is once again being Sponsored by Police Credit Union. This will be the 9th consecutive year that PCU have been supporting Police Cricket.
CEO Paul Norgrove said Police Credit Union is pleased to announce that we will be sponsoring the Cup for the 9th consecutive year further strengthening the ties between PCU, Police cricket and the Police service
20 Forces have entered this year.
City of London have withdrawn as a single entry but will join up with the Met whilst BTP will be allowed to represent the Force are they reside in.
Reigning Champions Northumberland will face a tricky away tie to Cheshire who haven t played for a couple of years but are now are under new management.
2017 runners up Staffordshire face an away trip to neighbours and rivals West Midlands & West Mercia
All rounds are to be played on fixed dates with Round 1 on Wednesday 25th April
The Final will take place on Thursday 6th September (1200) at Leicestershire CCC The Fischer County Ground Grace Road
Anyone wishing to watch Entry is free - Bar facilities will be available Please come and show your support of Police Cricket
NATIONAL KNOCKOUT DRAW 2018
Round 1 – Ties to be played Weds 25th April
Merseyside v Lancashire
Hampshire v North Wales
Norfolk v Leicestershire
West Midlands & Mercia v Staffordshire
Nottinghamshire v Metropolitan
Northamptonshire v Dyfed-Powys
Cheshire v Northumbria & Durham
Police Service Northern Ireland v South Wales & Gwent
Essex v Devon & Cornwall
Scotland v Surrey
Bye
Bye
Bye
Bye
Bye
Bye
Round 2 – Ties to be played Weds 23rd May
(F) Northants or Dyfed-Powys v Bye
(D) W. Midlands / Mercia or Staffordshire v Bye
(J) Scotland or Surrey v Bye
(A) Merseyside or Lancashire v Bye
(H) PSNI or South Wales & Gwent v Bye
(E) Nottinghamshire or Metropolitan v Bye
(B) Hampshire or North Wales v (I) Essex or Devon & Cornwall
(G) Cheshire or Northumberland & Durham v (C) Norfolk or Leicestershire
Quarter Finals – Ties to be played Weds 20th June
(3) Scotland or Surrey v (7) Hampshire or North Wales / Essex or Devon & Cornwall
(6) Nottinghamshire or Metropolitan v (1) Northants or Dyfed-Powys
(4) Merseyside or Lancashire v (2) West Midlands & Mercia or Staffordshire
(5) PSNI or South Wales & Gwent v (8) Cheshire or Northumbria & Durham / Norfolk or Leicestershire
Semi Finals – Ties to be played Weds 25th July
(9) v (10)
(11) v (12)
FINAL - THURSDAY 6TH SEPTEMBER 1200
The Fischer County Ground
Grace Road
Leicester