Police Credit Union Chief set to embark on a new epic adventure
Police Credit Union Chief set to embark on a new epic adventure
Monday, 28 January, 2013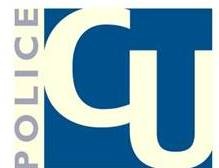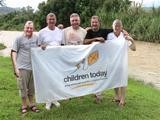 The three Daves; Mr Price, Mr Raine and 'Disco' Hodgson, are joining Peter Evans and Maurice Murphy to trek in the heat of the desert through the Grand Canyon - in a bid to raise £16,000 for Children Today.

Starting on 8th June 2013, the spectacular eight day journey will take the Police CU team through one of the world's greatest wonders, up and down steep, rocky, mountain tracks and through breath-taking scenery.

All five have ensured the full costs of participating are already covered and so proceeds from this site all go to helping UK children with disabilities via the Children Today Charitable Trust. Please help them raise as much as possible by making a donation today.

If you'd like to follow their progress, they will be doing their best to update their blog which can be found on their website at www.policecu.co.uk with stories from the road from 7 June.

To sponsor them by text, your donation will be added to your mobile phone bill. It's free to use, so the charity receives 100% of the money. You'll receive a receipt, and the chance to add Gift Aid.

Simply text the code MDEE93 and the amount you'd like to donate, e.g. £10, and send it to 70070. Your donation will be added to this JustGiving page.

Thank you in advance for your generosity.