Court convictions reach new high for Lancashire Police
Court convictions reach new high for Lancashire Police
Thursday, 17 February, 2011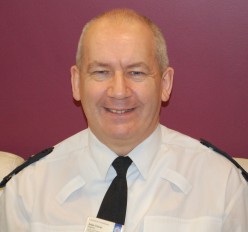 Inspector John Clucas, the force's Criminal Justice Coordinator
COURT convictions have reached a new high - according to figures released today.

The statistics show that 25,517 offences committed in Lancashire between December 2009 and November 2010 ended with a court conviction.

Police say they are pleased with the results, which have been achieved alongside a reduction in crime across the county.

Inspector John Clucas, the force's Criminal Justice Coordinator said: "The figures demonstrate that not only is the number of crimes being committed in Lancashire reducing, but also the number of people being convicted of committing them is increasing.

"These impressive results are because Lancashire Constabulary has a very specific focus in properly investigating crimes that are reported.

"We work closely with the Crown Prosecution Service to present the best case possible at court to ensure the greatest chance of a successful conviction to achieve justice."