Beds Police Matches Fingerprints for Armed Forces
Beds Police Matches Fingerprints for Armed Forces
Wednesday, 11 February, 2009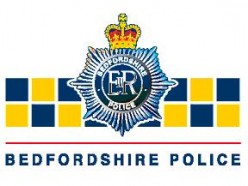 Fingerprints recovered by Service Police crime scene investigators working world wide for the armed forces are now being analysed by Bedfordshire Police Fingerprint Experts.

Fingerprints recovered from crime scenes belonging to the Royal Navy, Army or Royal Air Force are now sent to Force Headquarters in Kempston to be compared with those on the National Database.

The Force has had an agreement to provide this service to the RAF since 2004 and the success of the arrangement has led to the agreement being extended to include the Royal Navy and Army. The new contract will see the Force dealing with casework for the Armed Forces and updating the National Database with any new crime scene fingerprints or 'marks'.

Richard Johnson, Scientific Support Manager for Bedfordshire Police, says the work for the armed forces is interesting and provides excellent development opportunities for his staff. He said: "The marks we receive are likely to be from bases in the UK and around the world, perhaps as a result of break-ins or internal investigations. It gives the armed forces access to a professional service carried out by highly experienced and trained staff and also generates a small income for Bedfordshire Police. It certainly raises our force profile nationally and internationally and is an excellent example of mutual aid and partnership working."

Wing Commander Kevin Bailey of the RAF Police said added; "Our contract with Bedfordshire Police has proved to be invaluable and an excellent example of partnership working. I am delighted that this contact has been extended to include our Service Police colleagues and I am confident that it represents both best practice and value for money".