Your current location:
Tracker Signs Exclusive Five Year Deal with UK Police Force
Tracker Signs Exclusive Five Year Deal with UK Police Force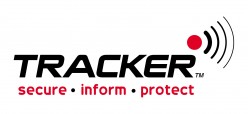 Building on a successful sixteen year partnership

Building on its unique relationship with police across the UK, TRACKER, the leading stolen vehicle recovery operator, has signed an exclusive five year extension on its partnership with the UK Police Force. This renewed agreement confirms TRACKER's position as the only stolen vehicle recovery operator to have its system operated by all 52 UK Police forces, with TRACKER detection units fitted in police patrol vehicles and helicopters.

By using TRACKER, police increase the number of successful recoveries. The unit leads police to stolen vehicles without having to rely on relayed messages from call centres, which can result in delays and the loss of a vehicle. Using Very High Frequency (VHF) and GPS technology, TRACKER's unique Stolen Vehicle Recovery (SVR) system enables the police to pin-point a stolen vehicle, even if it is hidden in a container or lock-up.

Deputy Chief Constable David Ainsworth, the ACPO lead on Vehicle Crime says, "This agreement extends the important long-standing partnership with TRACKER for a further five years. Our work with TRACKER has delivered real results for my colleagues across the country, helping them recover stolen vehicles and importantly, arrest criminals. This partnership is part of our ongoing commitment to clamping down on car thieves and raising public confidence in our ability to recover their possessions and bring the offenders to justice."

Temporary Superintendent Andrew Huddleston, South Area Road Policing Unit, Durham Constabulary, adds, "We are delighted to continue working with TRACKER, which forms a key part of successful recoveries for Durham's Road Policing Unit. The system has become a key part of our covert operations because it leads us straight to stolen vehicles, delivering real results for victims of theft."

Since 1993, TRACKER has recovered more than 19,000 stolen vehicles, worth a staggering £420 million. Each month TRACKER helps to recover an average £2 million worth of stolen vehicles and it has led police to the arrest of over 1,900 car thieves. TRACKER has a dedicated police liaison team, which includes former police officers who work with all of the UK's police forces.

Stuart Chapman of TRACKER comments, "This is a fantastic result for TRACKER and further illustrates the value of the support we offer UK Police forces now and for the last sixteen years. We will continue working together to close the net on car thieves, using TRACKER technology to help police recover stolen vehicles and make successful arrests."